Fantastic news! King Leonard's Teddy is of the shortlist for the Little Rebels Award 2020! 
www.littlerebels.org
  Previous nominees include some of my all time picture book heroes, so I am completely honoured and flattered that King Leonard's Teddy has been chosen for this year's shortlist. It was always my intention to make a book that was both fun and relatable for young children and also had a strong environmental and anti-consumerist message so I am really happy that the message of King Leonard's Teddy has spoken to the radical ethos of the Little Rebels Awards.
You can hear me talk about how I came up with the idea, how I made the artwork and give a taster reading here: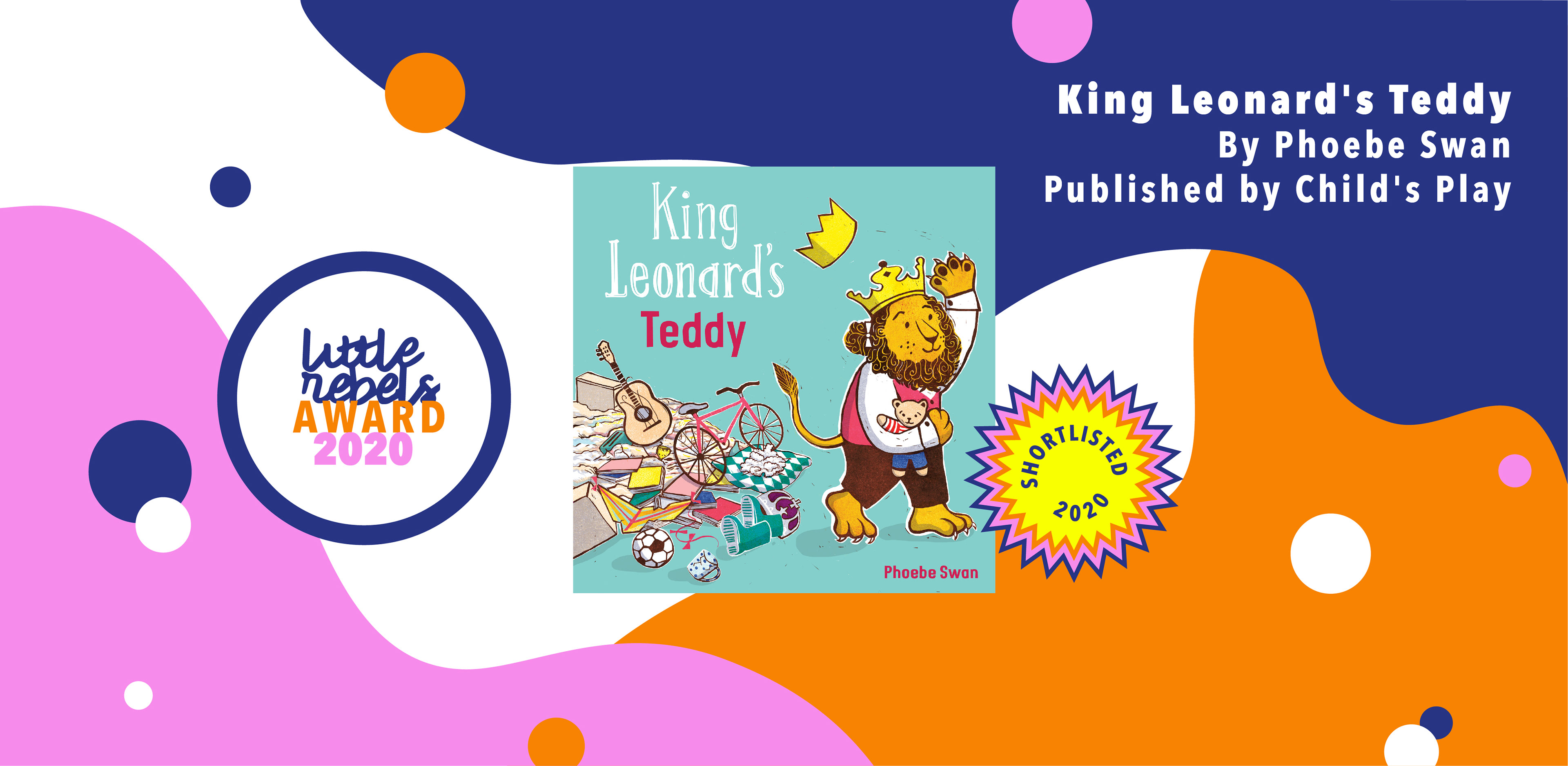 "King Leonard is so rich that he can buy whatever he wants. Anything old or broken is thrown onto the growing pile of trash outside his castle. But one day something breaks that can't be easily replaced. And what's worse, King Leonard can't find anyone who knows how to fix it…" 
The story of King Leonard's Teddy is one which is both an enjoyable and relatable story for young children and their parents of a child's attachment to an irreplaceable and much loved toy. But it also carries an environmental message about the impact of over-consumption and waste. In this sense I believe it can be enjoyed by anyone, on different levels. 
Young children will enjoy the story, and looking at all the detail in the pictures. Older children and parents will be able to appreciate the environmental message. There is also a page of activities at the back designed to act as a conversation starter for parents and teachers to help children take the message into their everyday lives.
The Little Rebels Children's Book Award is a prize for radical fiction aimed at children aged 0-12. Now in its 8th year, the Little Rebels Award is designed to recognise the rich tradition of radical publishing for children in the UK.
Letterbox Library is a not-for-profit, children's booksellers and social enterprise. They specialise in children's books which celebrate diversity, equality and inclusion.
www.letterboxlibrary.com
Housmans Bookshop is one of London's longest surviving and last remaining radical bookshops and stocks a wide range of radical books and magazines, including children's and young adult books
www.housmans.com
. 
Bloomsbury Market has been Shortlisted for the Association of Illustrator's World Illustration Awards!

I was commissioned by the company to make three artworks for their new office on Tottenham Court Road. As they handle statistics from cross-sections of the population, the theme was 'diverse groups of people'. I also wanted the artwork to reflect the area local to the office and to make images that would be meaningful to the employees. They had seen an image I made a few years ago,
Borough Market
and wanted something similar.
After consultation with employees, I picked three areas of local interest for inspiration. Many staff members take lunch at Bloomsbury Market, which also attracts people of all different backgrounds such as students and tourists, so it was an obvious choice for the project. I spent time drawing and taking photographs in each location before composing the final designs using a mixture of printmaking and digital editing.
In making this series, I was inspired by the iconic lino prints by the great
Edward Bawden.
My London scenes, like his, depict public spaces like markets, train stations and parks. I enjoy contrasting the large architectural forms with the patterns created by people going about their lives below. I also like to create little narratives with the characters which I hope give viewers something interesting to discover each time they look at the image.
This commission was really important to me because it was the first project I completed since my son was born at the end of 2018. Snatching time during my maternity leave to go out and do the research drawing, alone, was glorious. I took out my folding stool and giant pencil case stuffed with equipment (although I almost always just use a 4B pencil) that I'd used for observational drawing while on my
MA at Cambridge School of Art
. With no baby in tow, I felt light, and more importantly was able to get into a creative flow uninterrupted.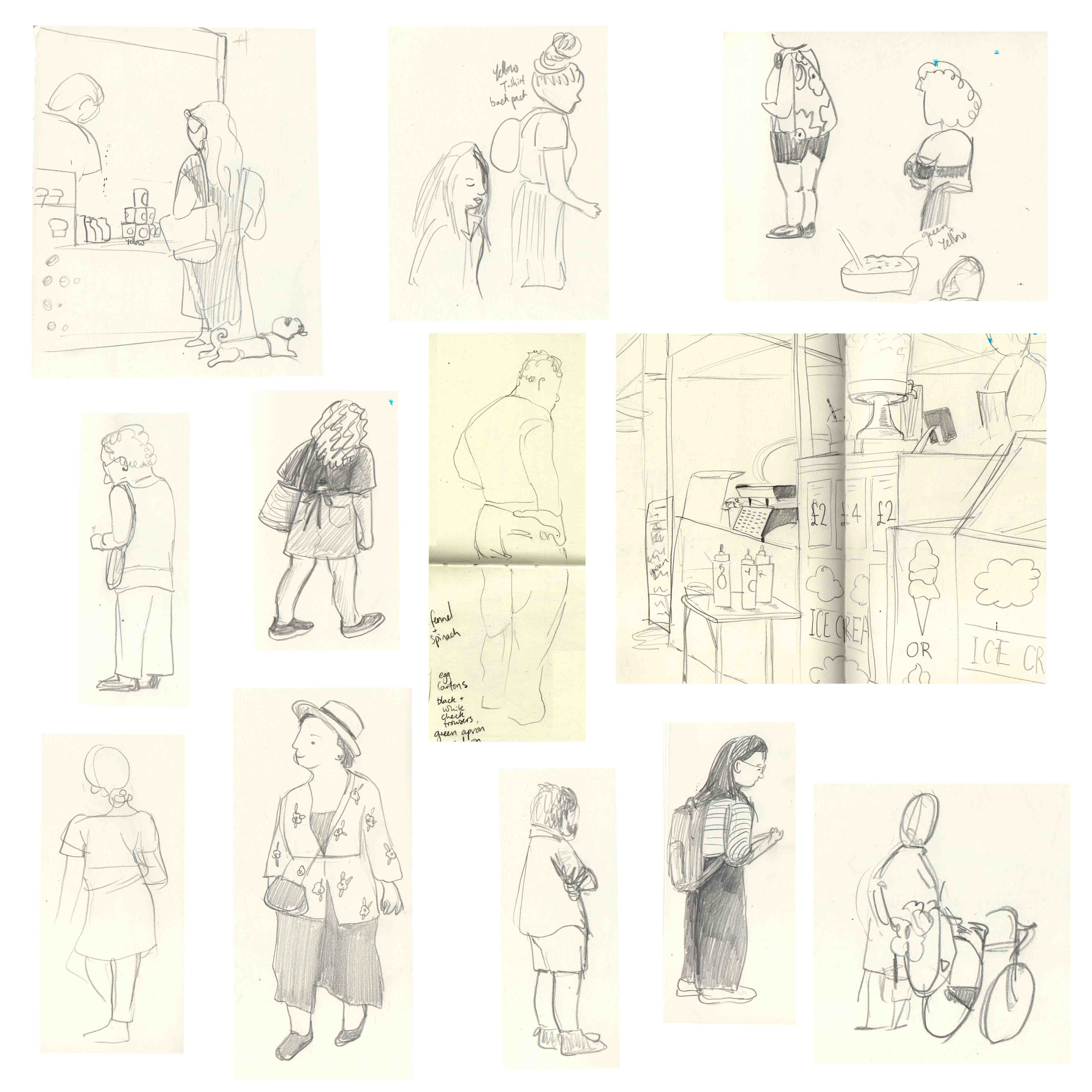 Later in the year, when my partner took over the main child-caring role for a while and I went back to work full time I sat down with all my sketches to create my compositions. I used a similar layout to the
Borough Market
image, but I wanted to use a three-quarter viewpoint for all the images. So I had to take my sketches and reimagine them as if I had been sitting three feet in the air above where I had really been sitting. 
Previously I made a lot of my work with lino print but recently I have made the move to fully digital and to help me in this transition I booked some tutorials with
Orange Beak Studio
. The wonderful book designer
Ness Wood
made the suggestion that I drop some of the heavy outlining that I had been using and work with flat blocks of colour instead, allowing the edges of objects to be created by the edges of the shapes. You can see how I overlay colours to build up the images in this animation of my photoshop layers.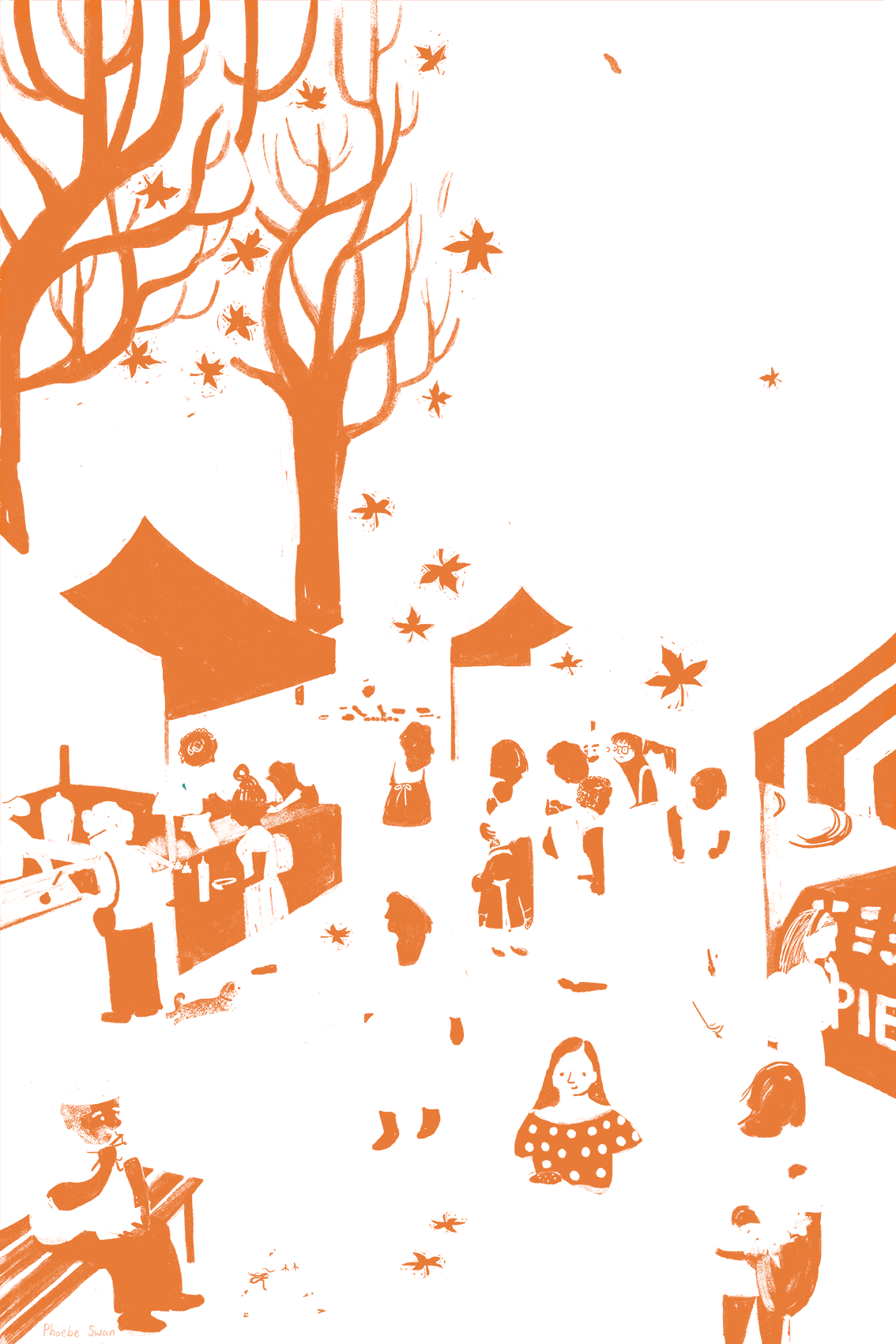 I am really happy about how these images came together in the end and I'm now working on a new picture book which will feature more of these kind of scenes of city life. I hope that by the time that book comes out we will once again be able to enjoy the simple pleasures of mingling with others in public. Until then, stay safe!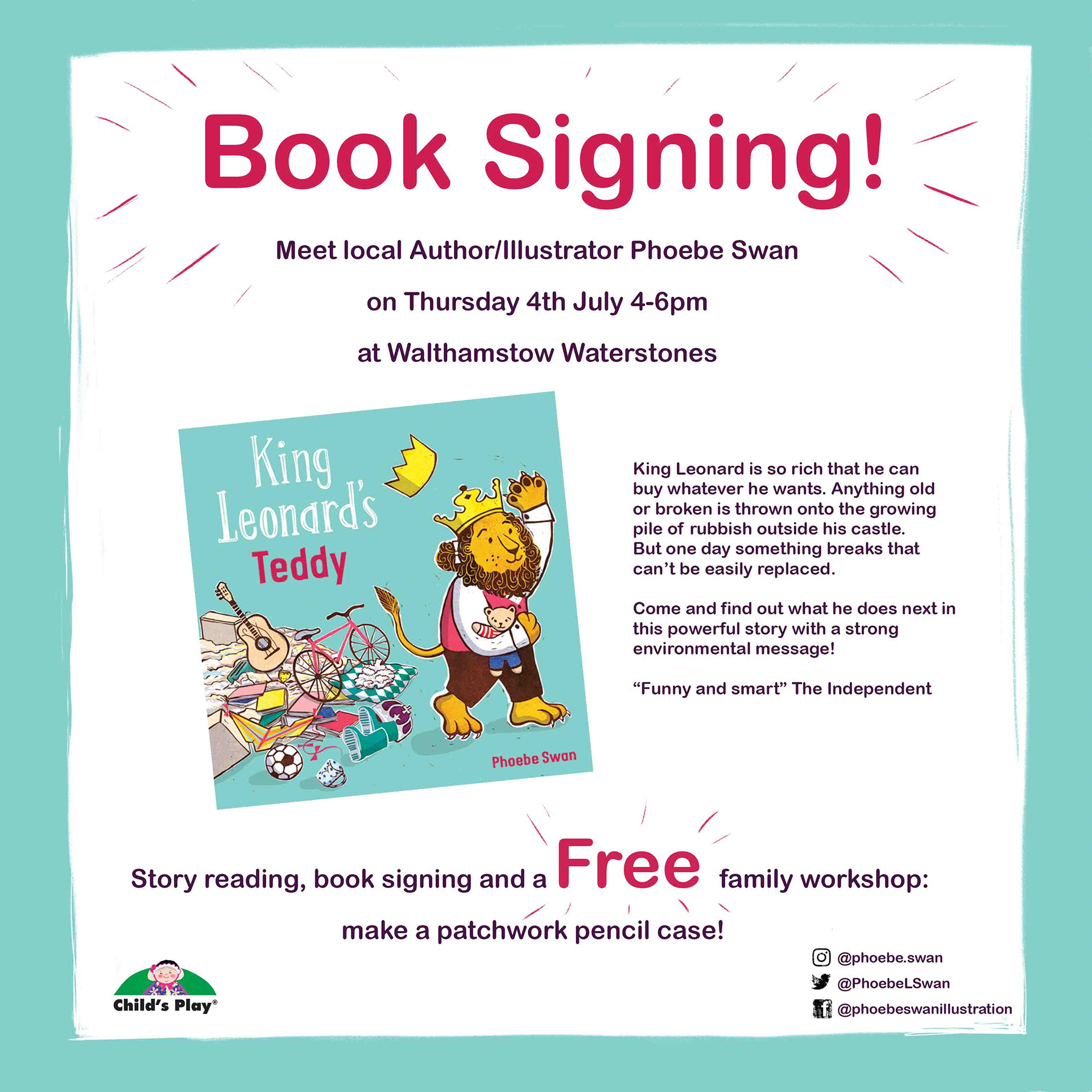 King Leonard's Teddy Book Launch, Dalston Curve Garden