Q &A on 'Diverse London': Shortlisted for the AOI's World Illustration Awards 2020

Q: Please tell us about your brief and how you decided to interpret it.
A:
Bloomsbury Market is part of an ongoing series of work I am making about my home city of London. It started in 2016 with an image of Borough Market. In that image I contrasted the large architectural form of the Shard as the backdrop to the little narratives shown in the interactions between the people in the foreground. This was made in response to that year's Association of Illustrators' Prize for Illustration for which the theme was Sounds of the City. It made the shortlist and has been one of my best-selling prints ever since, particularly for people who have lived or worked in the area and have fond memories of it.
I knew that I wanted to visually explore my city further and so I was very excited when the opportunity to do so came along in the form of a commission from Decision Technology. They had recently moved to a new office and rather than just buy some generic posters as many offices would do, managing director Henry Stott decided to commission some new artworks. As they handle statistics from cross-sections of the population, the loose theme was 'diverse groups of people' but they were pretty open to suggestions. They had seen the Borough Market image and wanted something similar.

I proposed that the images be similar in format - each with a recognisable architectural feature in the background and a public space in which people from all walks of life naturally congregate in the foreground. I took inspiration from Edward Bawden's London scenes in which he uses the architectural forms of train stations and markets to compose scenes of everyday life. I spent time drawing and taking photographs in each location before composing the final designs in photoshop. Almost every single character is based on a real person I drew from observation. I hope the little details give people something new and interesting to discover each time they look at them.

Q: Please tell us why you chose the locations featured, and how you are continuing the series with places like the recent Camden one.
A:
I wanted the locations to be meaningful to the staff, so the three chosen locations are all within walking distance of the office. Many employees take lunch at Bloomsbury Market, which also attracts people of all different backgrounds such as students and tourists, so it was an obvious choice for the project. Some staff commute in from outside London, passing through Kings Cross St Pancras, so that was another obvious choice. Finally, to provide variety, I choose the nearby Regent's Park as it would give me the opportunity to include more children and people relaxing. 
I am interested in the way people build up their own personal relationships and histories with the built environment. For example, when my brother was born, our mum spent several weeks in UCLH hospital. When my Dad took me to visit, we would play a game of spotting the BT tower (which features in the Regent's Park image) which would tell us that we were close to the hospital, and ever afterwards it was known within our family as 'mummy's tower'. I hope each of these images will mean something slightly different to different people, bringing back their own memories and experiences of the area.

I recently added to the series with an image of Camden Town. I wanted to explore a location that included water. London's canals and rivers provide another environment in which you have many people gathering for different purposes, you have people living on canal boats, and others using the water and towpaths for exercise and leisure. Due to Covid19 restrictions I didn't go to draw on location for this one, so I had to rely on photographs and memories. It's a scene that's a bit away from the centre of Camden, and one that will be more familiar to people that have lived and worked in the area than those who have only passed through the main market.

I would love to keep adding to the series - if anyone wants to commission a specific location or even a whole book on city life, do get in touch!

Q: Any creative challenges?
A:
During the summer I visited the three locations to draw from observation. Later in the year when I sat down with all my sketches to create my compositionsI decided I wanted to use an aerial viewpoint for all the images. So I had to take my sketches and reimagine them as if I had been sitting three feet in the air above where I had really been sitting! 
Q: What are your dream projects and clients?

A:
I'd love to do a non-fiction title with Big Picture books, on anything really, I've worked on a couple of fiction picture books but would love to get my teeth into a non-fiction project next! I think a children's radical history of London would be really cool and give me a great excuse to continue this series of London. I love the direction that Big Picture are taking non-fiction books and I could see the kind of images I've been making for this series sitting well alongside some of their recent titles. There are many books out there on London, but a lot of them have the same 'touristy' content. There are other stories to be told of London, of ordinary people who did extraordinary things. Like the story of the women of Dagenham Motors who protested to gain equal pay, the story of how Claudia Jones set up the Notting Hill Carnival, the story of the squatters who transformed the garden at Bonnington Square, the story of the battle of Cable Street and many more!
I'd also love to illustrate for the gorgeous children's magazines like Okido, Aquilla and Paperlapapp. 

Q: Tell us about your working process and how has that process improved or changed since switching to iPad/Procreate?
A:
My style of working, which generally involves using blocks of colour within a limited range, often created out of compiling transparent layers, is heavily influenced by having worked previously in linoprint. In the GIF you can see how these blocks of colour are layered up almost as if they were printed traditionally, with some of the colours made by combining others. 
Printmaking was something that was very much encouraged on my MA in Children's Book Illustration at Cambridge School of Art, and I produced most of my coursework in the medium, including Borough Market, only using Photoshop for colour editing. But eventually I found it could only take me so far in what I wanted to achieve. Although I loved the physical process of carving a block and pulling off original prints, it was too slow to allow me to experiment as much as I would like with different colours, compositions and so on. 

So I started doing a kind of digital printmaking where I scanned sheets of printed textures, and 'carved' images out with my Wacom, using a layer mask. My first picture book, King Leonard's Teddy, was produced this way, and it was a good way for me to bridge the gap between linoprinting and digital drawing. 

But I knew that I wanted to push my artwork further, and booked some tutorials with Ness Wood of Orange Beak Studios to help me critically reflect on my working process. She helped me to see that I had a tendency, perhaps as a hangover from having worked in linocut, to sometimes heavily outline objects rather than allowing the shapes to be defined by their own edges. With Bloomsbury Market, Kings Cross and Regents Park, I worked hard to resist the urge to outline anything, and I think the result are images that feel a lot lighter and looser than some of my previous work.

Moving to working on the iPad has shifted my work again in a subtle way. Looking back, I think my love of linoprint was partly because I didn't have confidence in my drawings on their own. Putting them through the series of processes - of transferring them onto lino, cutting, printing, and then digitally editing them helped me make them more visually distinctive. I feel that working on the iPad has streamlined almost all those processes back into one tool (well two, with the apple pencil). I think I have kind of internalised the process I used to go through when designing and producing a physical print, so that when I draw onto the iPad I am drawing in the way that I used to print, but with the added benefit of all these different colours and textures at my fingertips. That abundance of choice can in itself be overwhelming, but the experience of working in linoprint taught me the value of having limitations, so I pick a limited range of colours - maybe two key colours and some neutrals and other colours made out of those and a couple of brushes or textures and stick to that, it stops me from getting carried away.

Q: What are your other fave London places? 

A:
I really love places where the man-made and the natural collide, this is why you will often see trees, birds and other natural elements in my urban scenes. 
One of my favourite places is the River Lea and its surrounding marshes, reservoirs and wetlands, which I live beside in Tottenham. An amazing example of an unexpected relationship between the built and the natural environment are the huge electricity pylons which stretch across the landscape. It is because of these that so much of the area has been left undeveloped and wildlife has flourished. 

Q: Tell us about your workspace

A:
I've always worked from home (except for 6 months when I briefly rented a studio, but it was an unheated garage with no internet so I didn't last long before craving home comforts again!) My home-work situation has varied over the years from a desk in my living room/ basement/ bedroom to my current rather luxurious situation of an actual room just for work that I share with my partner. It is full of children's books, some that I've kept since I was a child, others that I've picked up in charity shops along the way and then some that I've bought 'for the toddler' (but secretly also for me, that I keep borrowing from his room). Our workspace is always in a slight state of chaos, except when I'm racing to meet a deadline when it's in a total state of chaos, or when I've just handed in for a deadline and had a massive clear-out and it's, for a brief time, spotless! I have a large collection of art materials but more and more I am working digitally these days and the art materials either sit tastefully arranged in old yoghurt pots decorated with Japanese handmade paper on my desk, or, more often, strewn all over the floor if our son has been in here rearranging things. Our cat Maple is another frequent but equally disruptive visitor, so I try to keep the door firmly closed to both of them! Why did you make this work?
Q: Any advice for other illustrators?
A:
It can be a lonely profession so I have found building up a network of other people I can talk to about my work incredibly valuable. I have some very lovely illustrator friends who I'm completely indebted to for reading over drafts, offering critique, encouragement and general camaraderie, I can't thank them enough!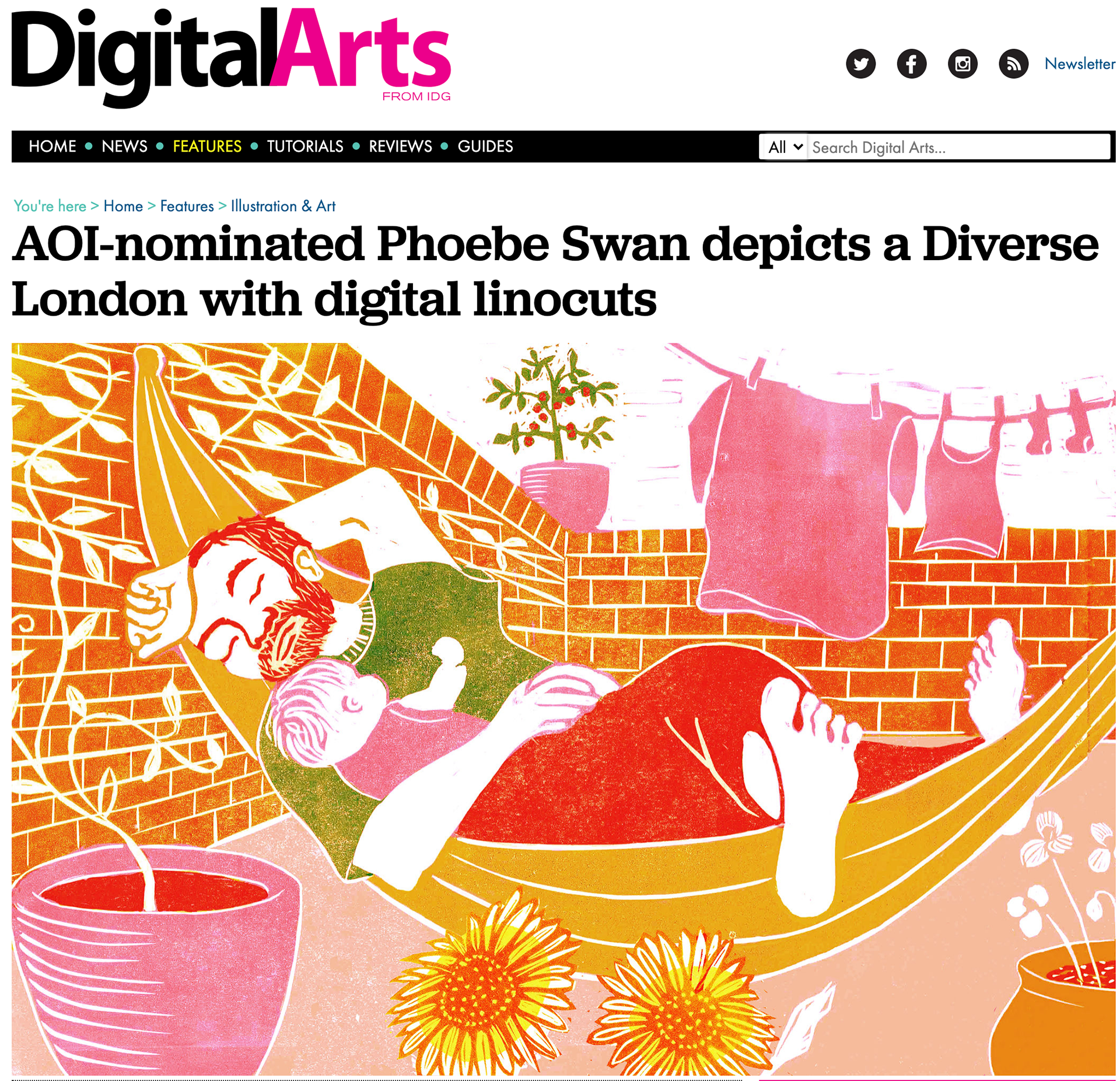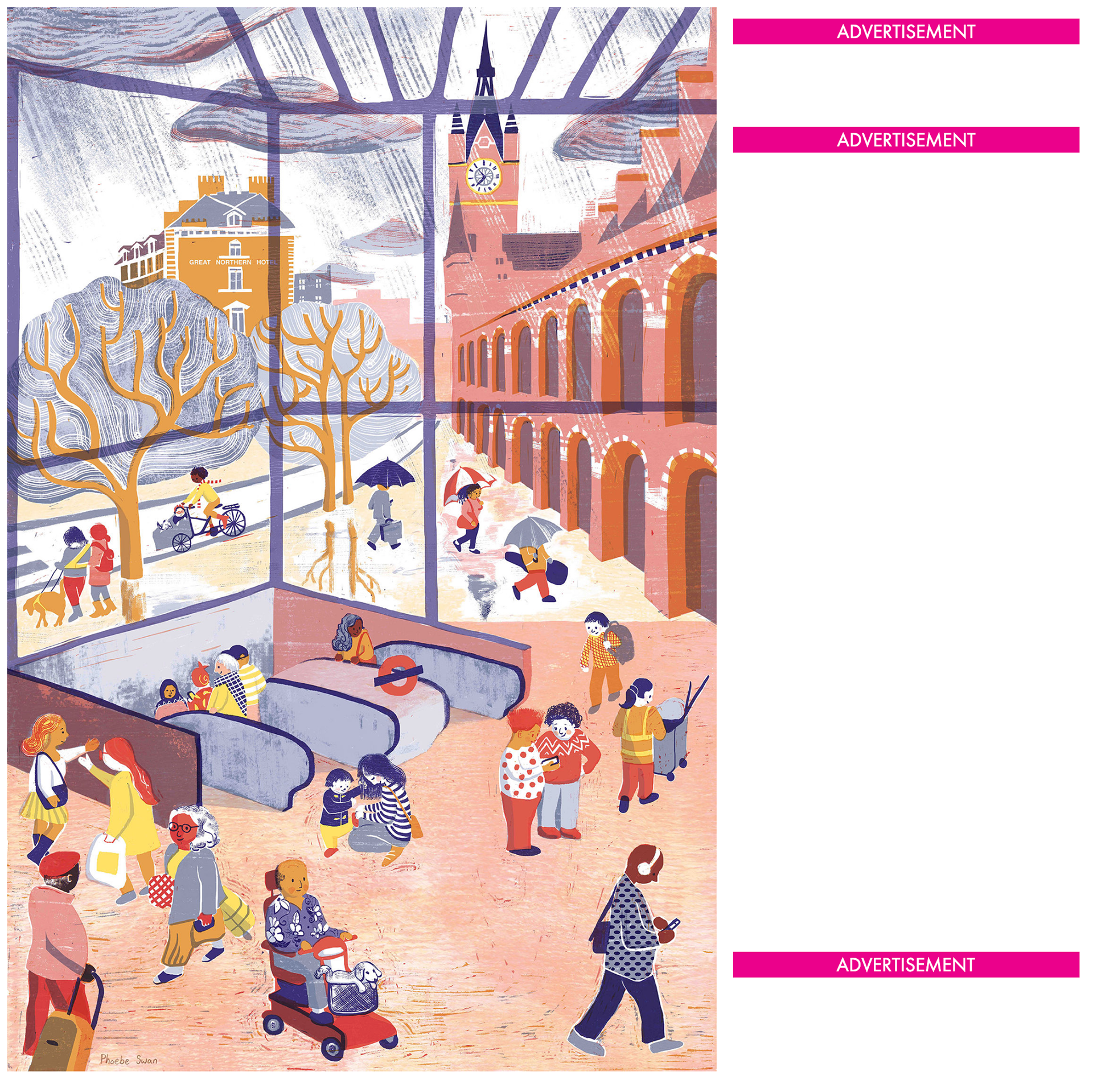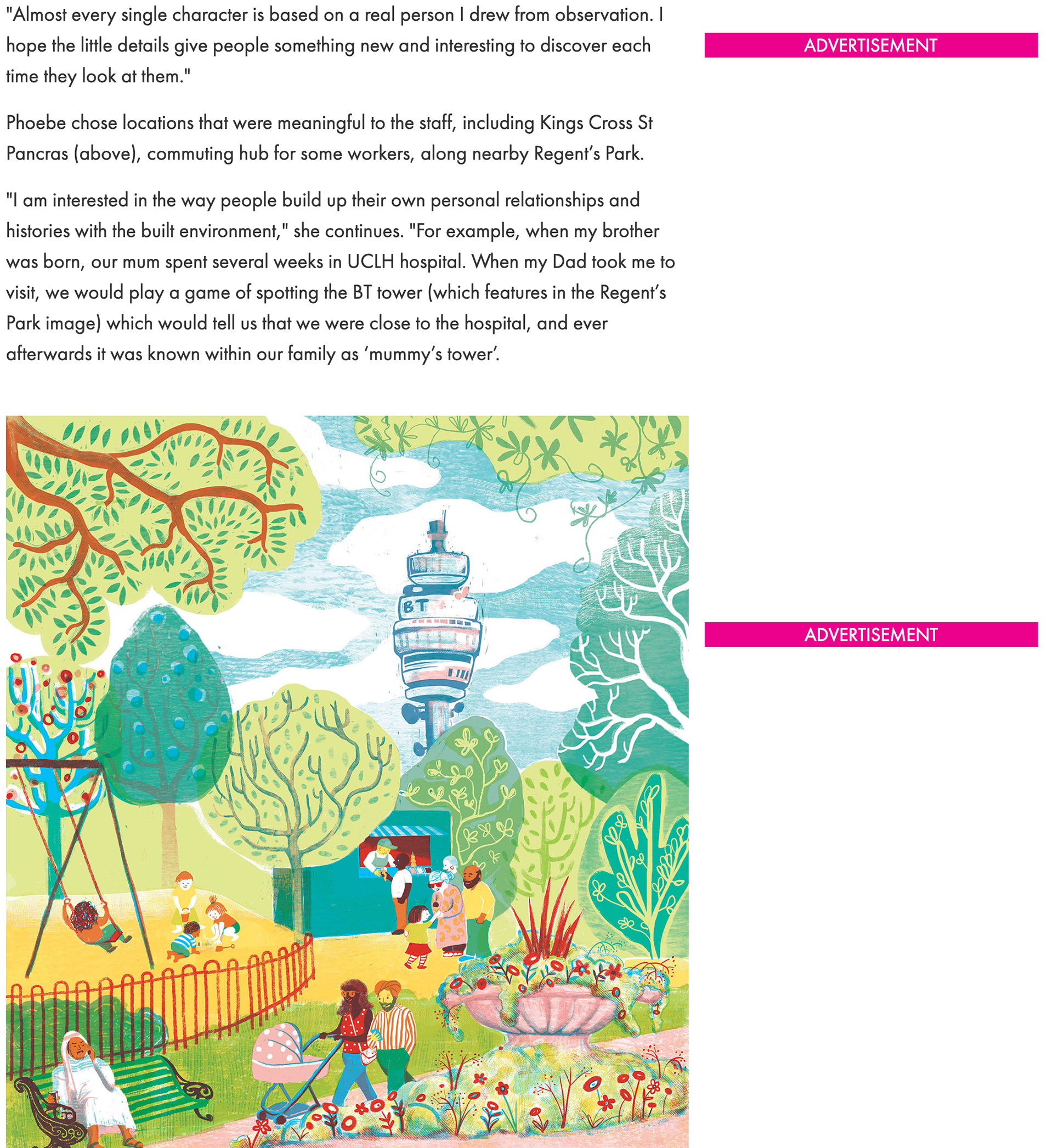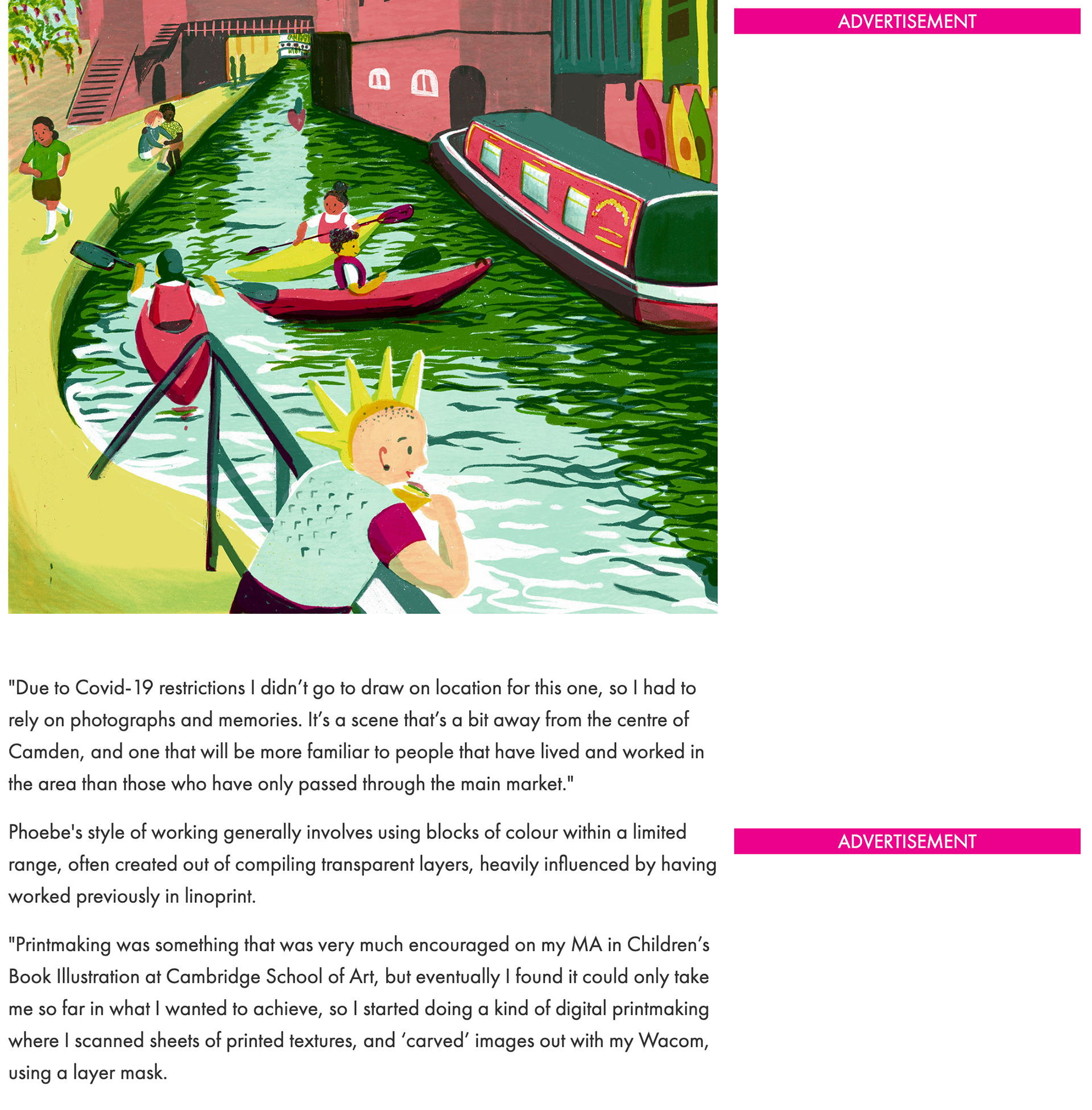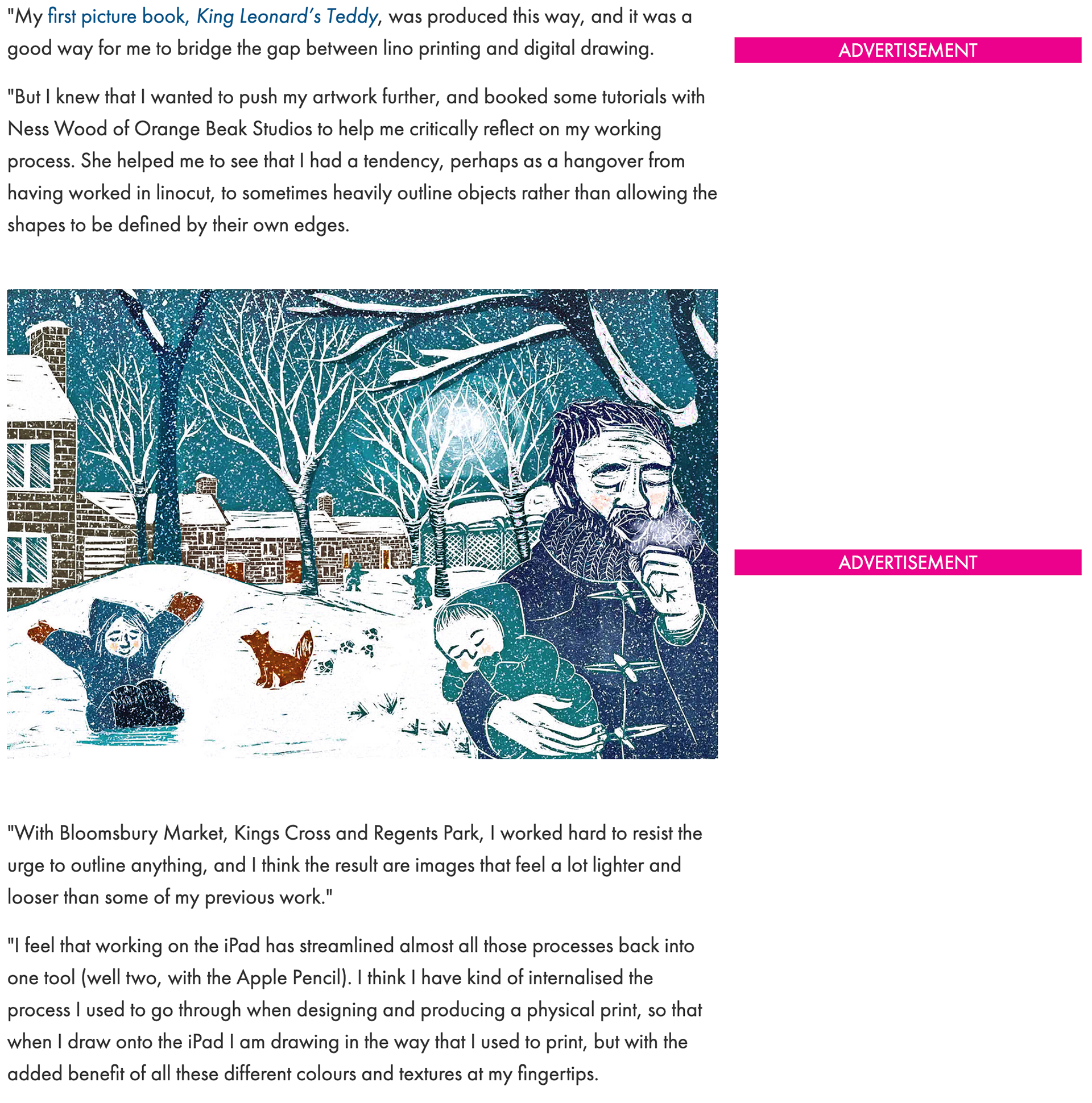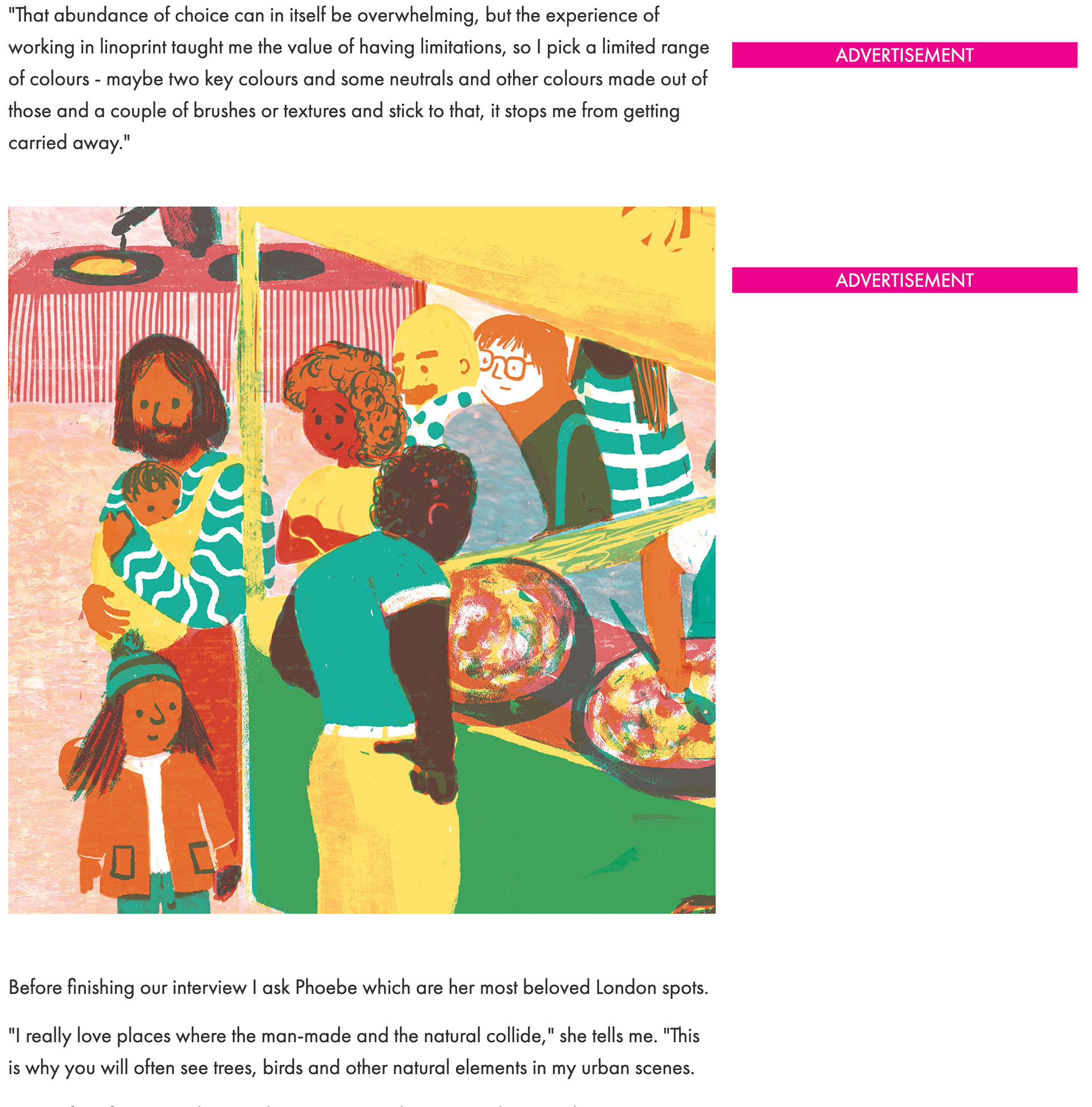 Fantastic news! King Leonard's Teddy is of the shortlist for the Little Rebels Award 2020! 
www.littlerebels.org
  Previous nominees include some of my all time picture book heroes, so I am completely honoured and flattered that King Leonard's Teddy has been chosen for this year's shortlist. It was always my intention to make a book that was both fun and relatable for young children and also had a strong environmental and anti-consumerist message so I am really happy that the message of King Leonard's Teddy has spoken to the radical ethos of the Little Rebels Awards.
You can hear me talk about how I came up with the idea, how I made the artwork and give a taster reading here: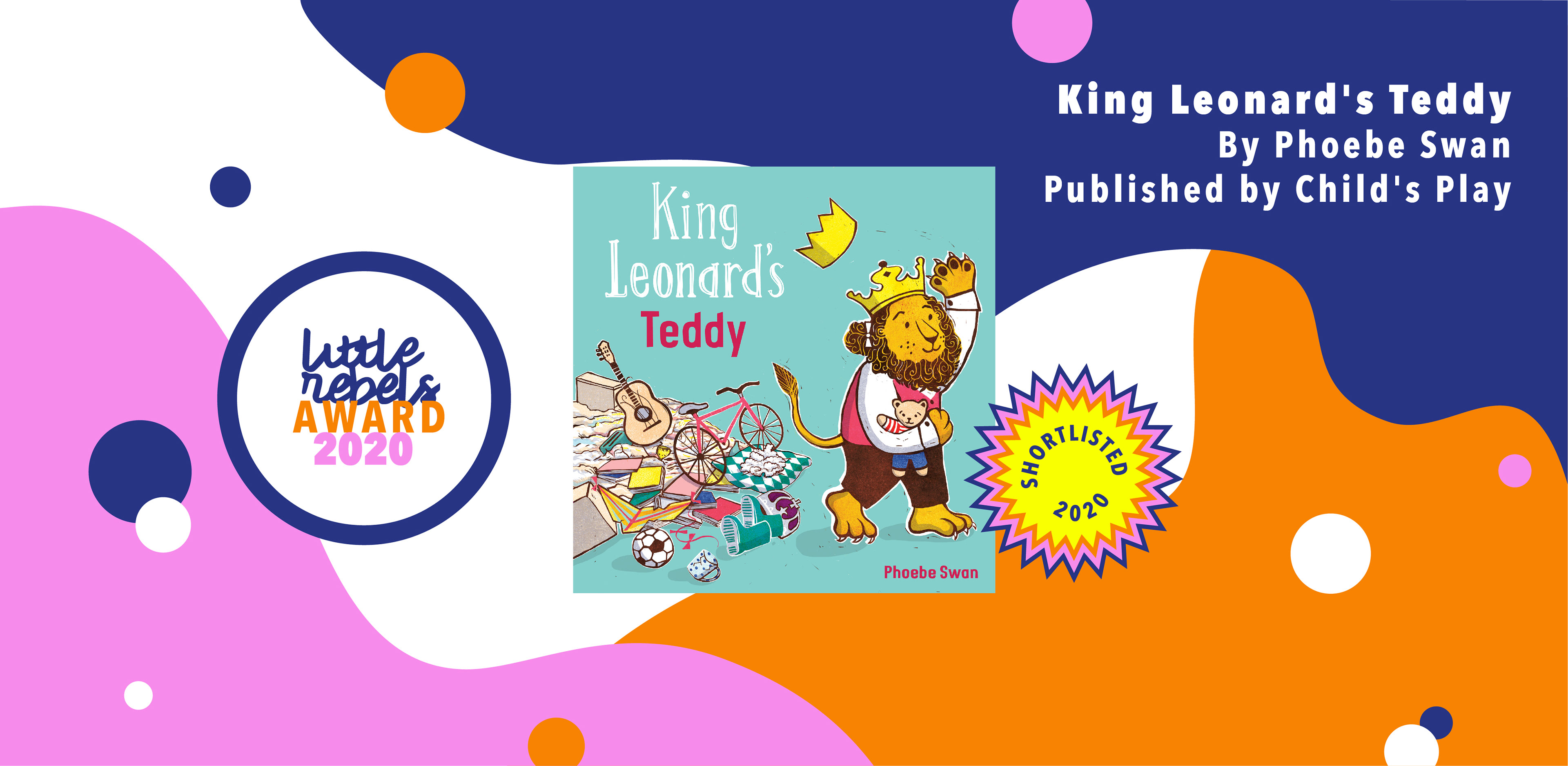 "King Leonard is so rich that he can buy whatever he wants. Anything old or broken is thrown onto the growing pile of trash outside his castle. But one day something breaks that can't be easily replaced. And what's worse, King Leonard can't find anyone who knows how to fix it…" 
The story of King Leonard's Teddy is one which is both an enjoyable and relatable story for young children and their parents of a child's attachment to an irreplaceable and much loved toy. But it also carries an environmental message about the impact of over-consumption and waste. In this sense I believe it can be enjoyed by anyone, on different levels. 
Young children will enjoy the story, and looking at all the detail in the pictures. Older children and parents will be able to appreciate the environmental message. There is also a page of activities at the back designed to act as a conversation starter for parents and teachers to help children take the message into their everyday lives.
The Little Rebels Children's Book Award is a prize for radical fiction aimed at children aged 0-12. Now in its 8th year, the Little Rebels Award is designed to recognise the rich tradition of radical publishing for children in the UK.
Letterbox Library is a not-for-profit, children's booksellers and social enterprise. They specialise in children's books which celebrate diversity, equality and inclusion.
www.letterboxlibrary.com
Housmans Bookshop is one of London's longest surviving and last remaining radical bookshops and stocks a wide range of radical books and magazines, including children's and young adult books
www.housmans.com
. 
Bloomsbury Market has been Shortlisted for the Association of Illustrator's World Illustration Awards!

I was commissioned by the company to make three artworks for their new office on Tottenham Court Road. As they handle statistics from cross-sections of the population, the theme was 'diverse groups of people'. I also wanted the artwork to reflect the area local to the office and to make images that would be meaningful to the employees. They had seen an image I made a few years ago,
Borough Market
and wanted something similar.
After consultation with employees, I picked three areas of local interest for inspiration. Many staff members take lunch at Bloomsbury Market, which also attracts people of all different backgrounds such as students and tourists, so it was an obvious choice for the project. I spent time drawing and taking photographs in each location before composing the final designs using a mixture of printmaking and digital editing.
In making this series, I was inspired by the iconic lino prints by the great
Edward Bawden.
My London scenes, like his, depict public spaces like markets, train stations and parks. I enjoy contrasting the large architectural forms with the patterns created by people going about their lives below. I also like to create little narratives with the characters which I hope give viewers something interesting to discover each time they look at the image.
This commission was really important to me because it was the first project I completed since my son was born at the end of 2018. Snatching time during my maternity leave to go out and do the research drawing, alone, was glorious. I took out my folding stool and giant pencil case stuffed with equipment (although I almost always just use a 4B pencil) that I'd used for observational drawing while on my
MA at Cambridge School of Art
. With no baby in tow, I felt light, and more importantly was able to get into a creative flow uninterrupted.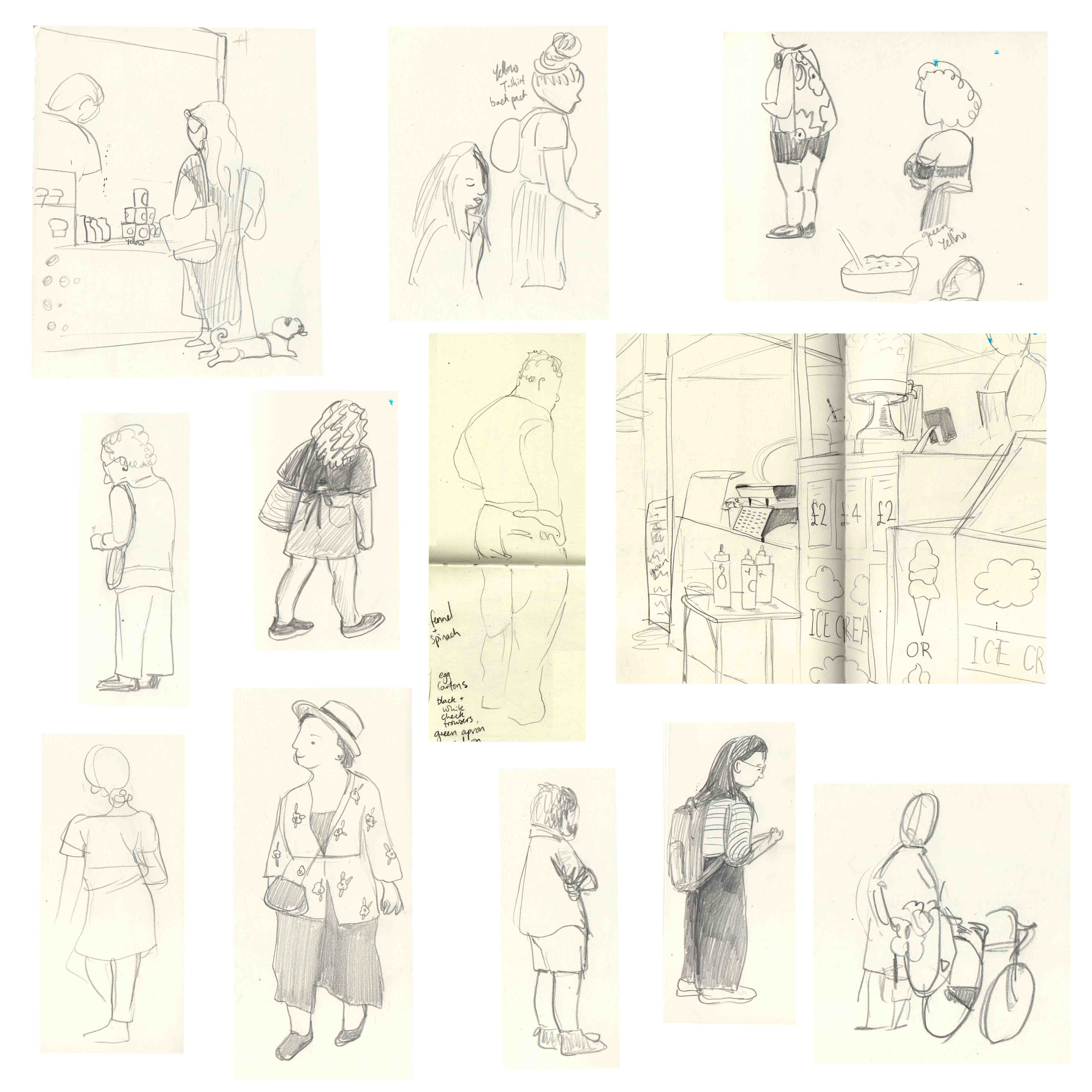 Later in the year, when my partner took over the main child-caring role for a while and I went back to work full time I sat down with all my sketches to create my compositions. I used a similar layout to the
Borough Market
image, but I wanted to use a three-quarter viewpoint for all the images. So I had to take my sketches and reimagine them as if I had been sitting three feet in the air above where I had really been sitting. 
Previously I made a lot of my work with lino print but recently I have made the move to fully digital and to help me in this transition I booked some tutorials with
Orange Beak Studio
. The wonderful book designer
Ness Wood
made the suggestion that I drop some of the heavy outlining that I had been using and work with flat blocks of colour instead, allowing the edges of objects to be created by the edges of the shapes. You can see how I overlay colours to build up the images in this animation of my photoshop layers.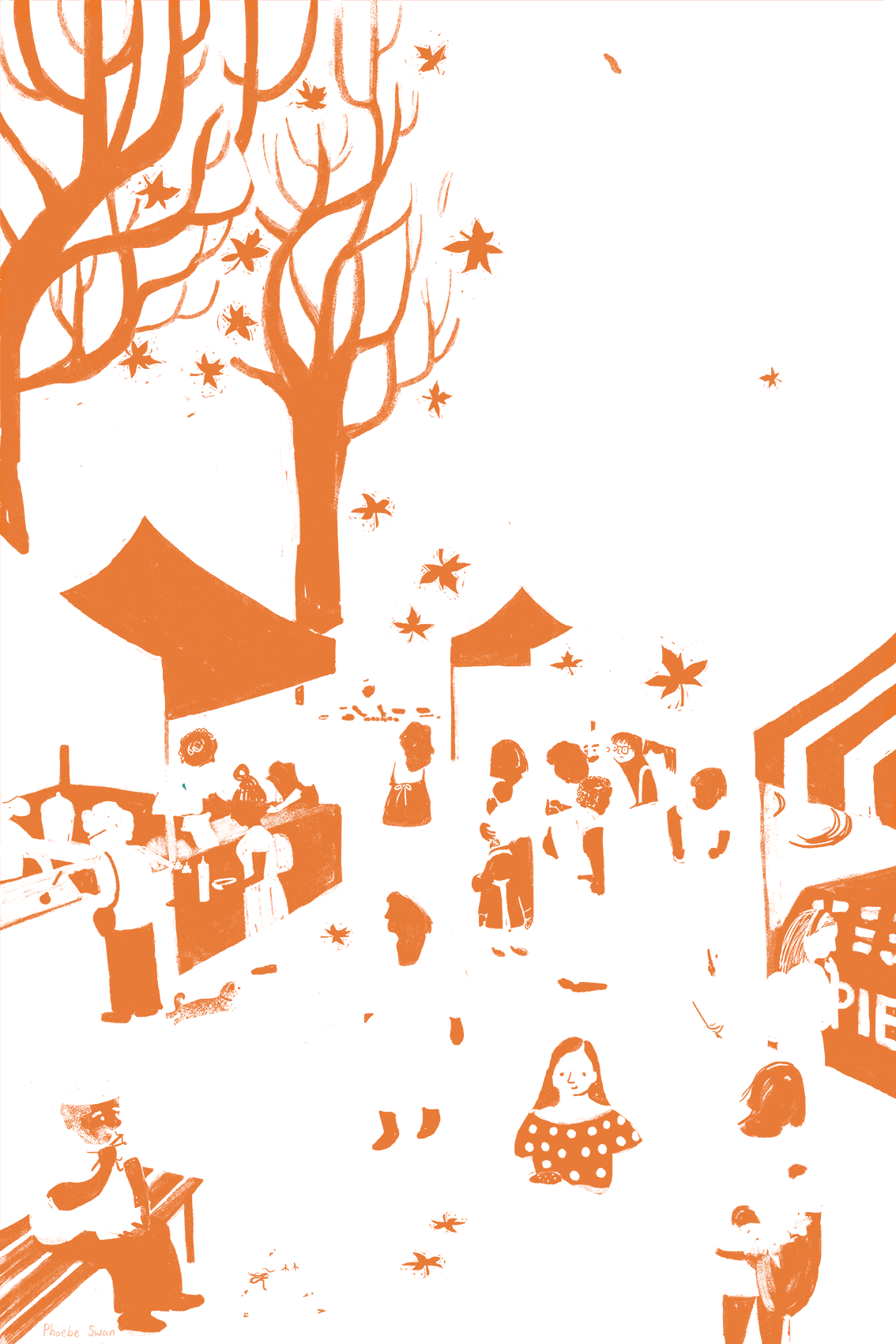 I am really happy about how these images came together in the end and I'm now working on a new picture book which will feature more of these kind of scenes of city life. I hope that by the time that book comes out we will once again be able to enjoy the simple pleasures of mingling with others in public. Until then, stay safe!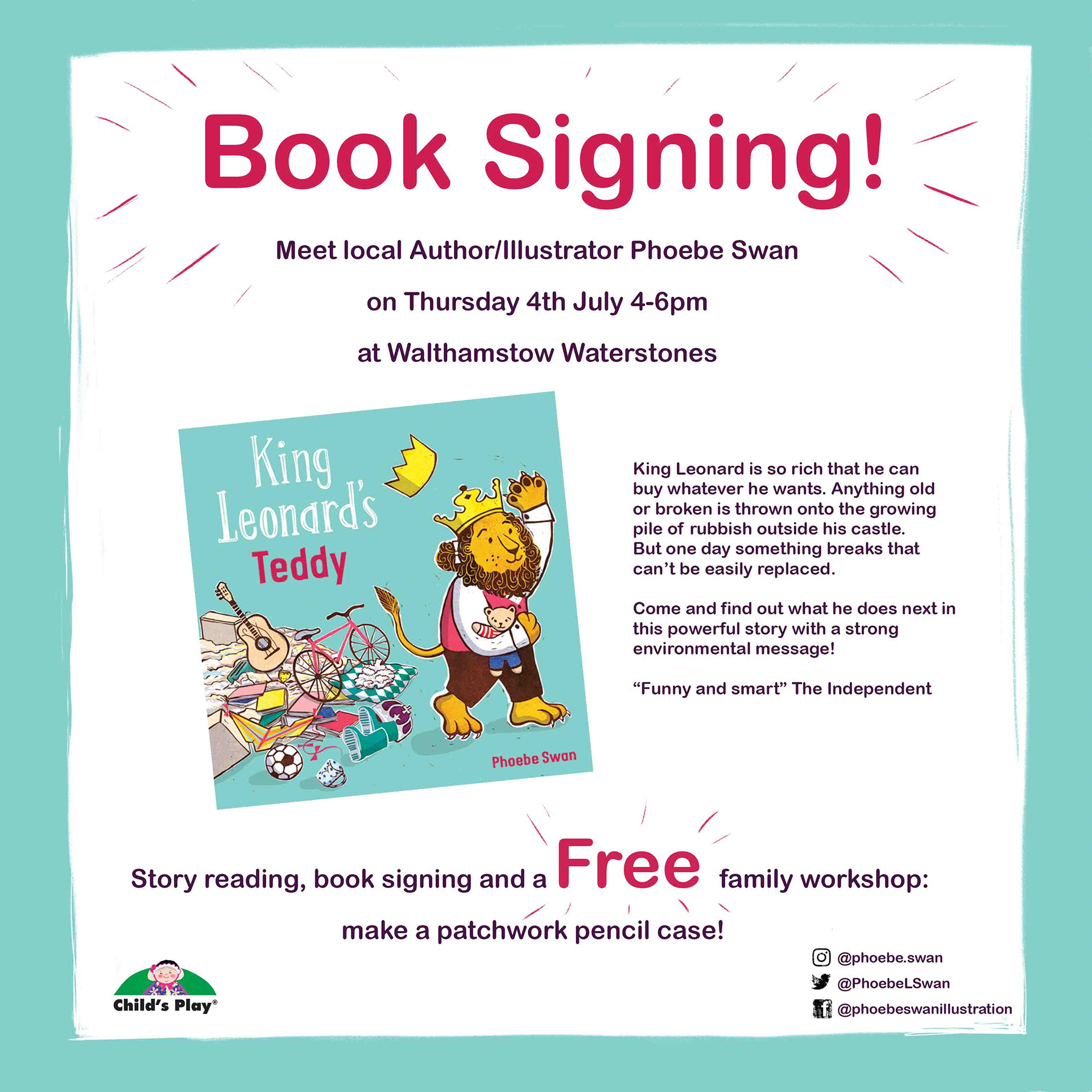 King Leonard's Teddy Book Launch, Dalston Curve Garden